HISTORIC​ ​SAN​ ​ANTONIO​ ​WEDDING​ ​VENUE
Timeless Elegance in San Antonio
Dance under open skies with all of San Antonio at your feet in our open-air rooftop ballroom. Clink glasses amongst crystal chandeliers and century-old bronze sculptures. Indulge in cuisine that is a feast for the palate, the eyes and the soul.
The St. Anthony has hosted the finest San Antonio weddings for over one hundred years. And now, the heritage continues in spaces that have been completely renovated to blend timeless glamor with modern conveniences. Whether you're planning an intimate gathering or a grand gala for hundreds, our exceptional staff will attend to every detail, leaving you free to revel in the joy of the moment.
Anacacho Ballroom
With nearly 4,700 square feet and capacity for up to 400 seated in rounds, the historic two-story ballroom was added to the hotel in the 1940's and is beautifully appointed with exquisite crystal chandeliers and dual staircases that overlook the room. Also featured is a 12'x20' built in stage with theatrical lighting. French doors lead into the adjoining Peraux Ballroom.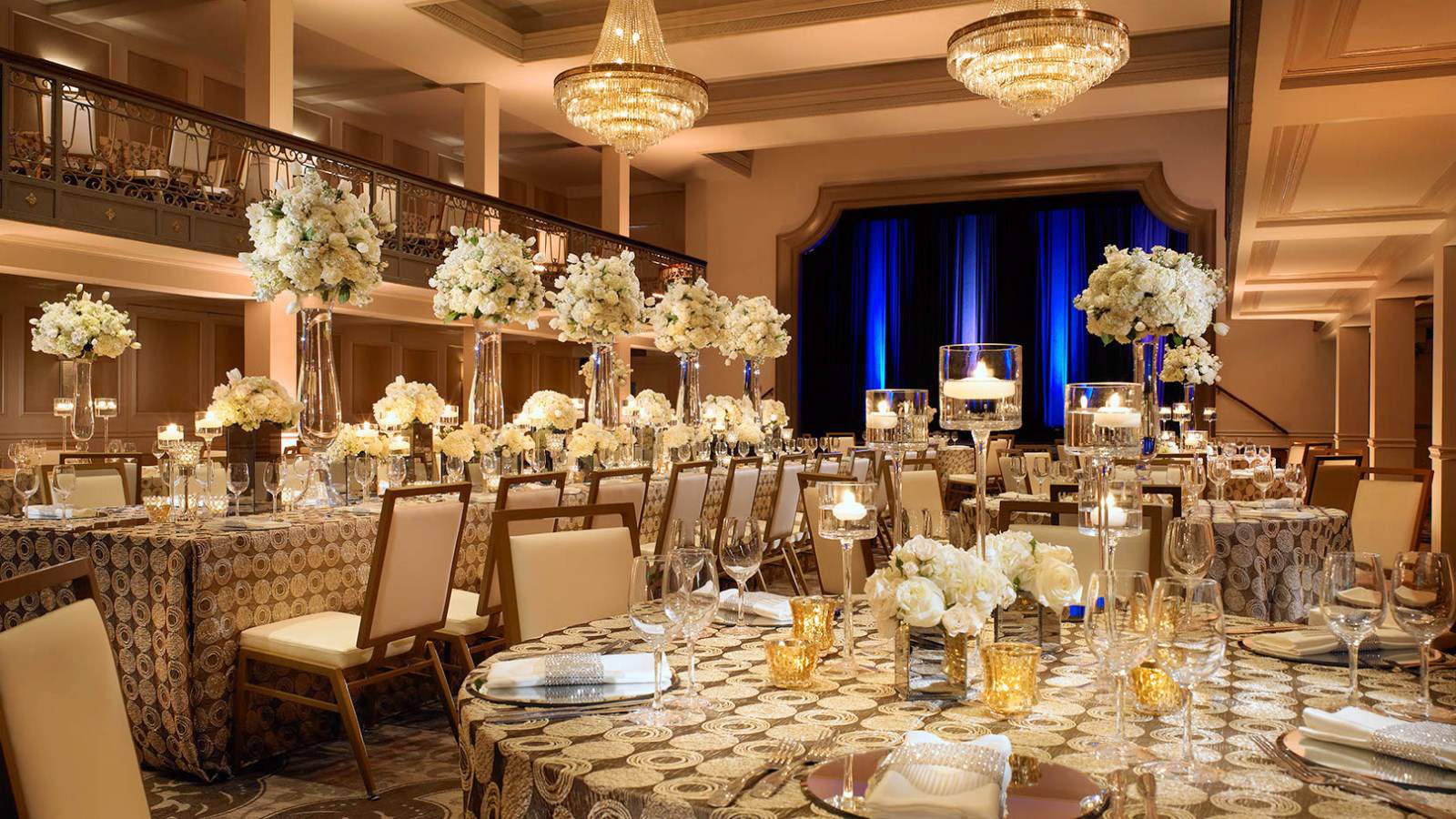 Peraux Ballroom
The Peraux Ballroom features 14 foot ceilings and classic chandeliers. The focal point of the room is the 19th Century French tapestry loomed by famed artist Lionel Peraux. The 1,978 square foot ballroom seats 120 for a ceremony and 150 for dinner. French doors lead into the adjoining Anacacho Ballroom.
Draper Room
Chic chandeliers, beautiful wood detailing and rich, damask wall coverings provide a sophisticated look for the Draper Room. The 2,296 square foot ballroom seats up to classroom for 80 and dinner for 150.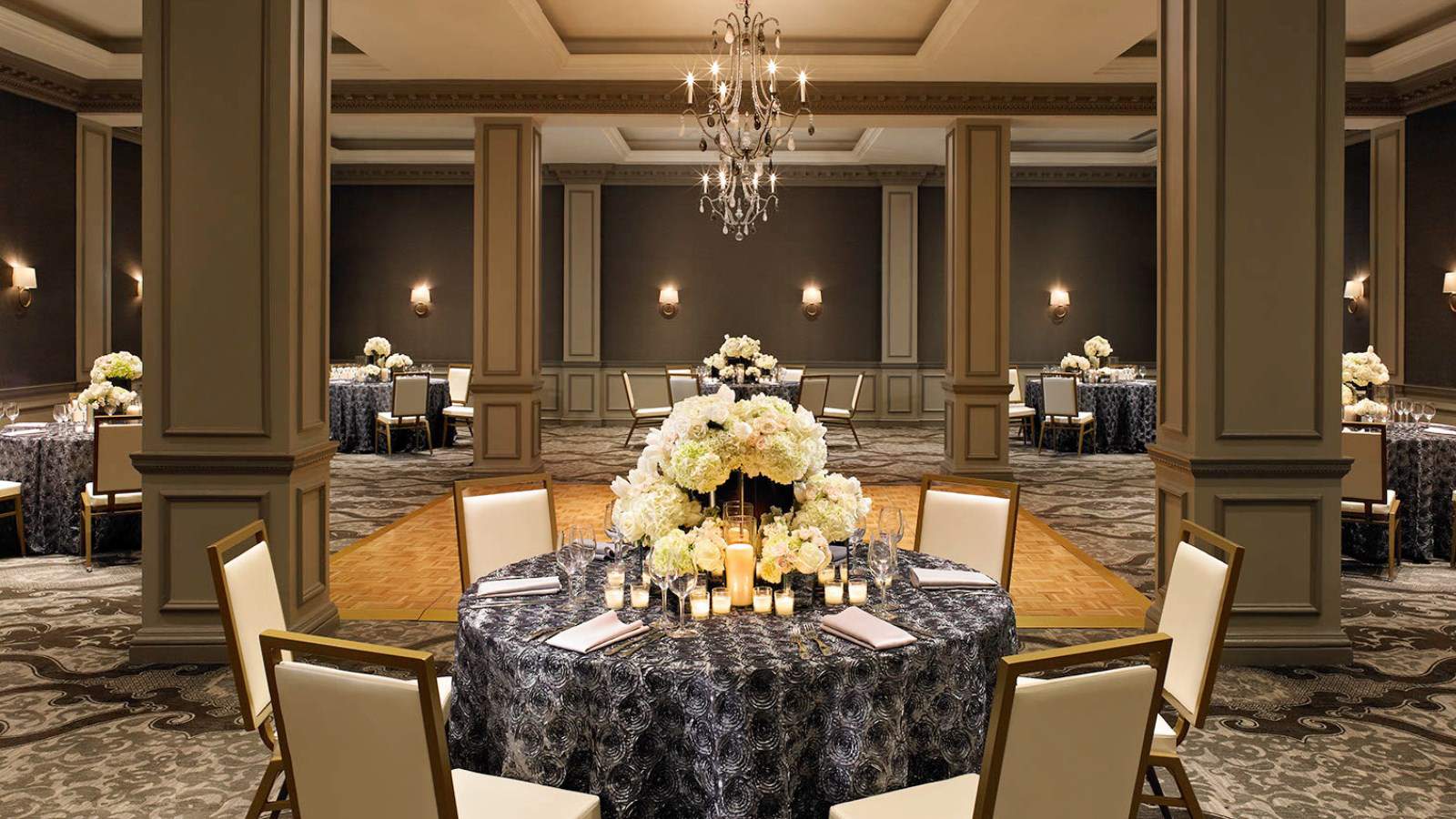 Cavalier Room
Named for the Texas Cavaliers, a charitable organization supporting the children of San Antonio and founded here in 1937, the Cavalier Room sits atop the grand marble staircase on the hotel's mezzanine level. With a distinct dome ceiling, gleaming terrazzo floors, and mosaic tile wainscoting, the 1,998 square foot ballroom seats up to classroom for 80 and dinner for 100.